Egg-citing times in North Norfolk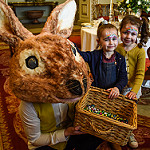 Wow! How quickly is this year going? It'll soon to be Easter with lots of chocolate fun (and egg puns) in North Norfolk. It always used to be my favourite holiday when the kids were younger, always lots of things to do with them and finally being able to get outside after months of hibernating.
You can beat an egg but you can't beat an Easter egg hunt, get the kids full of fresh air before being full of chocolate they've scavenged. Egg-citing stuff! Blickling Estate Easter egg-ventures from 24th March - 15th April complete the trail and get a shortbread bunny at the end. There are also baby animals to meet.
Holkham Hall always delivers in buckets, their Easter fun is running from Good Friday to Easter Monday 10-5pm, details are yet to be announced, but you can usually count on lots of egg-citing family fun and games in the walled garden. It was always a firm favourite with my kids with lots of crafts, games, face painter and a storyteller.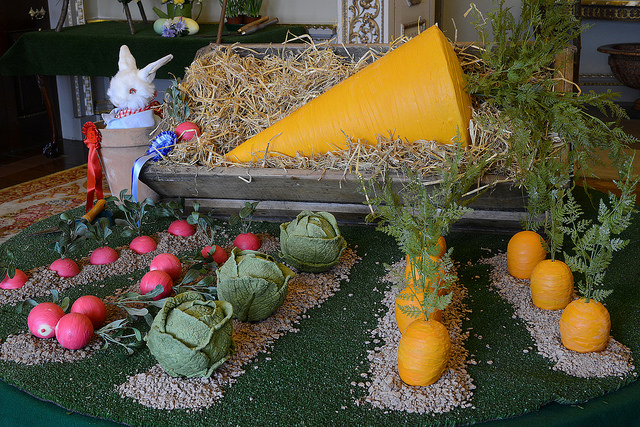 How about a train ride, The Bure Valley Railway, 30th March - 2nd April, has a special Easter Eggspress Service running from Aylsham Station, every child receives a free Easter egg. The Wells and Walsingham Light Railway, 29th March - 15th April, also has a White Rabbit Easter Trail, help Alice in Wonderland on an Easter i-spy trail along the four mile journey with some stunning views, complete the trail and get a boxed Easter Egg.
Bewilderwood, 24th March - 14th April, has Cedric's Chocolate Bunny Burrow. It's bound to be an egg-straordinary event, Bewilderwood is a really magical place to let your kids imaginations run wild. Once you're in it's all inclusive, from crafting bunny ears, to bouncing face painting...?
Dinosaurs might be Egg-stinct but the Dinosaur Adventure park is a great place for some family fun. They are running their own 'Egg-cellent Easter from 29th March - 15th April, there'll be 'cracking' activities, too good to miss!!
Pensthorpe has is very own Easter Eggstravagansa, they'd like you to 'hop over' from 29th March - 15th April, egg hunting designed to get families working together around their 700 acres of woodland and then make an Easter themed keepsake.
OK, this isn't your tradition Easter Egg hunt, but it is a real egg hunt, for shark eggs, egg-cited? Norfolk Wildlife Trust will be holding it's 'searching for sharks egg-venture trails at Holme Dunes. Meet on Wednesday 4th April at 1.30 for an hour and a half's hunt. Booking is essential.
Sandringham Visitors Centre holds it's annual egg hunt, on 31st March 10am - 3pm, find the hidden clues around the beautiful grounds. This is all in aid of East Anglian Air Ambulance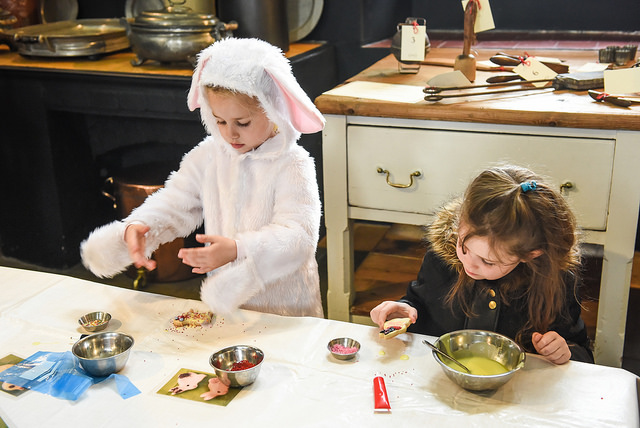 As I've already said the weather IS getting warmer (it has to - it'll be spring and school holidays) why not do a bit of crabbing? Our favourite spot is Burnham Overy Staithe, it's not nearly as scary as the watching the kids hang over the edge of wells quay. On the sunny days there's nothing better than heading down to the beach, Old Hunstanton, Brancaster and Wells/Holkham are a few of my favourites, great for all the family including the dogs, breathe in the fresh air and relax! Or do a bit of beach combing, make a list of things to find and have a good bit of competitive family fun... Here are some guide lines and a list to get you started.
Or plan a Beans Seal Trip from Morton Quay to see the seals, fabulous fun for everyone, these creatures truly are enchanting!
Just in case the weather isn't on our sides here's an indoor option; High Altitude Trampoline Park in Norwich is a perfect option for a bit of eggs-ercise. Bounce around with the bunny and join in to hunt the eggs. Full details and dates haven' t been released yet. 
Are there any egg puns I've missed..... you've got to be yolking! 
At the moment I still have varied availability at all of my dog and family friendly cottages in North Norfolk. Book Now!
Happy Easter x