Family Fun for all the Family in North Norfolk
Family Fun in North Norfolk 

I've always known that there are loads of things to do with the family in North Norfolk, but until I sat down and started compiling a list I had no idea quite how long it would end up being... And, I've only included the really good stuff!!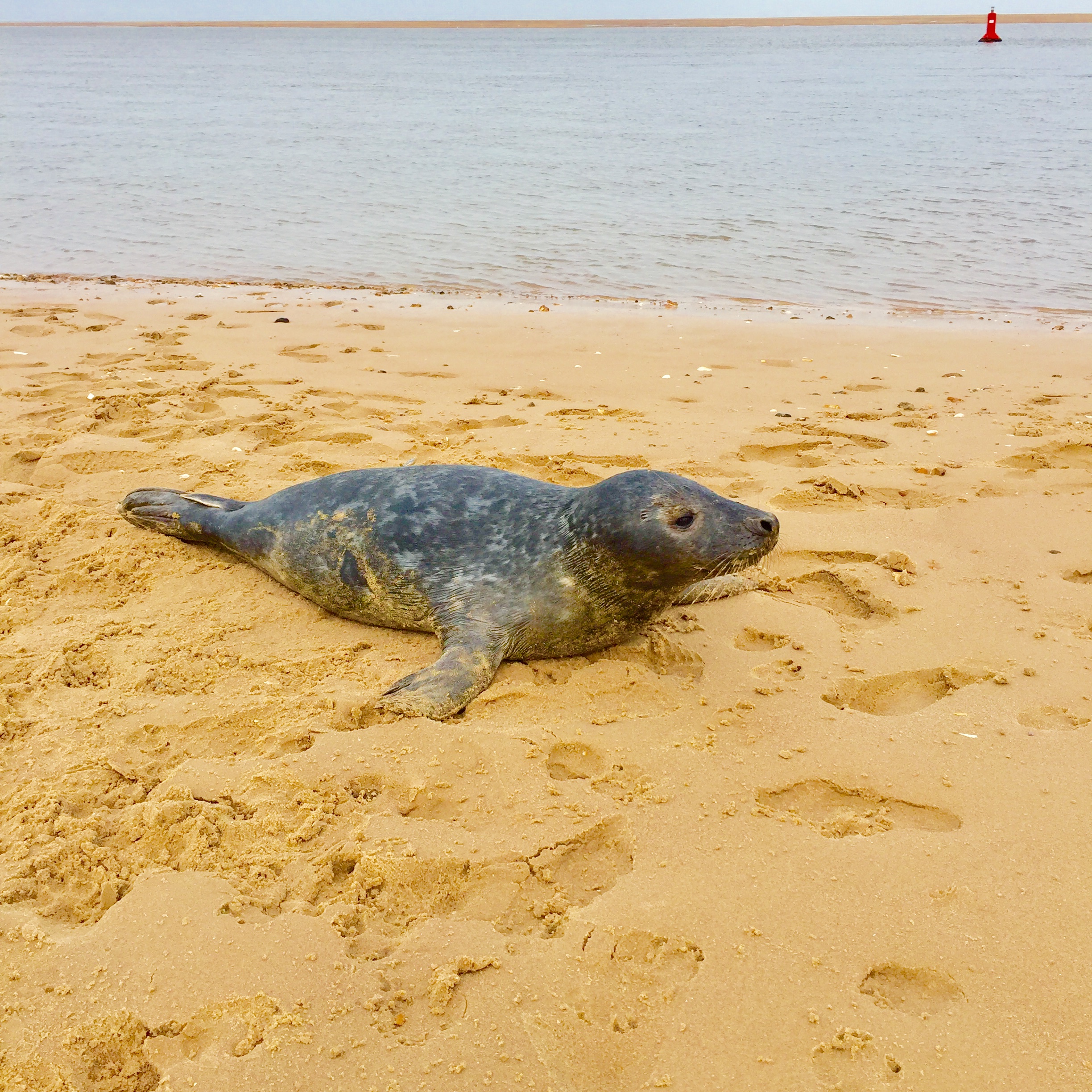 Beans Seal trips is a wonderful thing to do, see these cheeky little creatures checking you out whilst you're doing the same to them. The trips are daily and times depend on the tides. Dogs are welcome too.

Hunstanton Seal Life isn't the cheapest day out and really is only half a day out. But you can see lots of animals and enjoy feeding times. There is a new play area which I struggle to get the kids off.

Snettisham Park is a really lovely petting farm, there are some naughty llamas, pigmy goats, and everything else you'd expect. They do a deer safari and have a great play area.

Dinosaur Park really is a day out, take a picnic and discover the dinosaurs whilst collecting the stamps to earn a medal. There is an indoor and outdoor play area and a cafe.

Bewilderwood is an amazing place where your imagination can run wild... It's a full day out and great family fun! Completely enchanting!!

Banham Zoo again is a full day out, I haven't been for years (when my kids were younger) but we had a lovely time, lots of animals in a happy environment.

Farmer Freds is the best indoor soft play that I have ever experienced. Great for a wet day. They make all their own food, and it's really delicious. The whole space is clean and comfortable and great for blowing off a bit of steam.

Hunstanton is a proper seaside town there's Arcades, crazy golf, a funfair, and bowling. Sit on the green and enjoy your fish and chips and an ice cream for pudding, then take a pony or donkey ride on the beach. They have a great joke shop which is well worth a visit.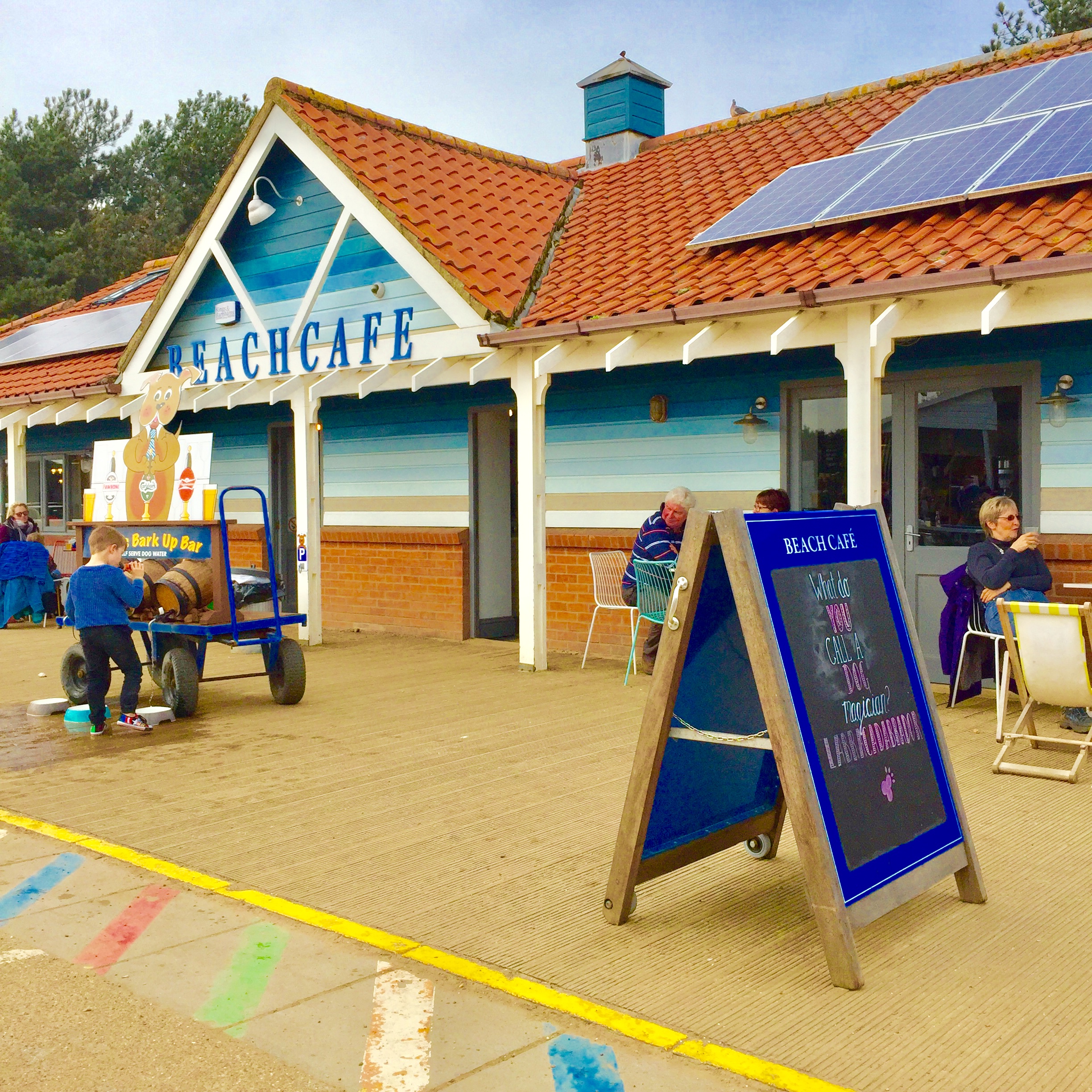 Wells-next-Sea is another seaside town there is an Arcade, a harbour Railway with small gauge train that runs from the Pinewoods up to the town center. There are great fish and chips and ice cream shops, and it's a fun place to do some crabbing. We love going for a walk in the Pinewoods and then onto Wells beach enjoying the beach huts and then devouring some delicious cake at the Beach Cafe. 

Mables Paint Pot is another rainy day favourite, and makes for a great holiday souvenir. They also sell old fashion sweets, it can take my kids hours to choose their three options from the hundreds of jars...

Thursford has the world's largest collection of steam engines and organs. It also hosts the annual Christmas Spectacular and Santa's Journey, utterly magical with little ones.

Pensthorpe is the perfect place to experience the beauty of the natural world on lakeside nature trails and woodland walks. They've recently added play areas which I hear are very good. 

Norfolk Lavender has an animal center, outdoor play area, lavender garden center and lovely traditional tea rooms.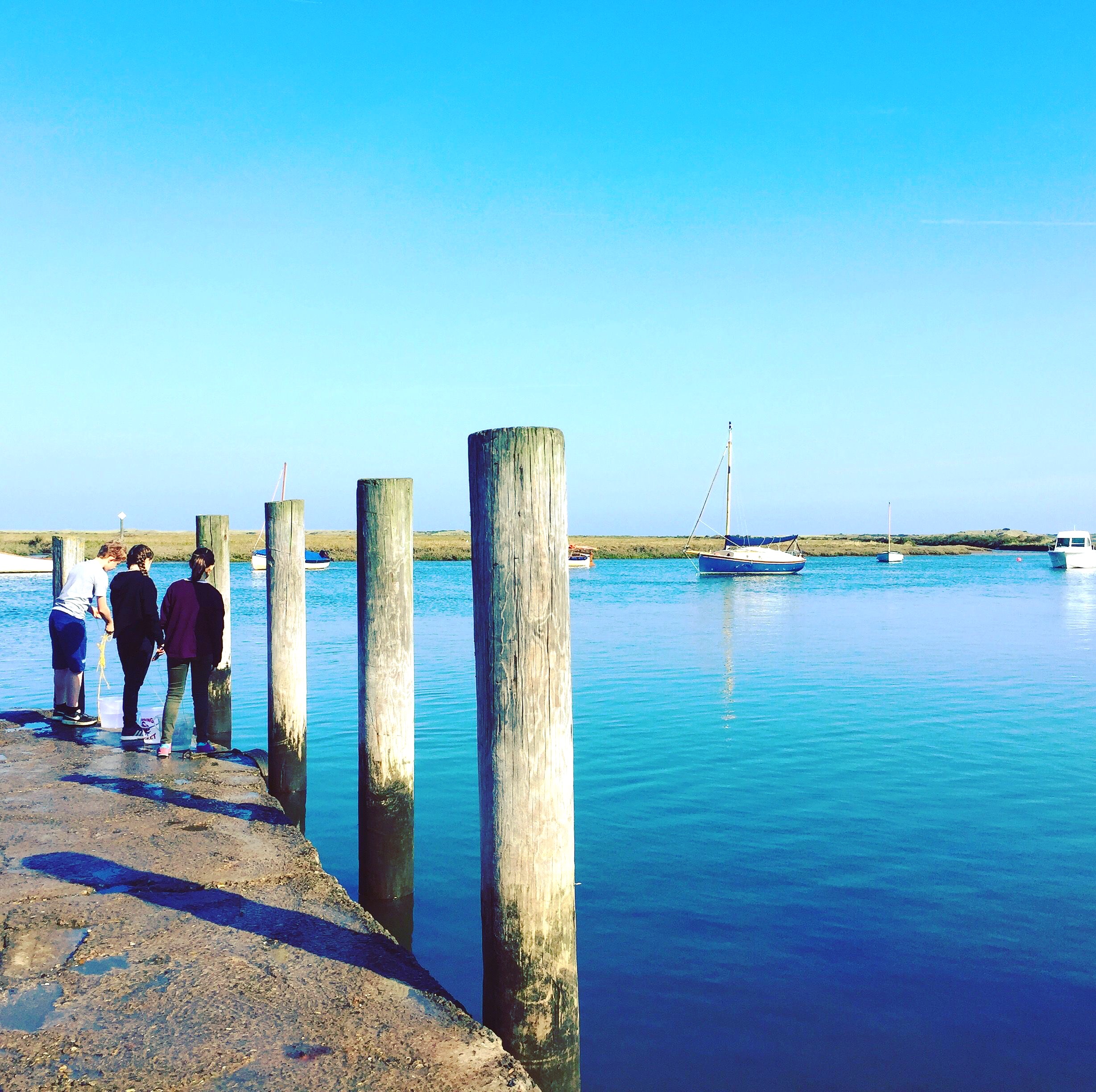 Crabbing is great fun with kids, my favourite place is in Burnham Overy Staithe, I find Wells a bit crowded and my fear of heights kicks in... Crabbing is a great free way to spend some time entertaining your kids, mine are now teenagers and still love it!

Holkham is fabulous for kids, there is the most brilliant tree top play area with death slides and swings. You can hire bikes and go for a ride around the estate or go for an amazing walk to one of the most beautiful beaches in the country.

RSPB Titchwell holds lots of events for kids throughout the year, it is worth checking their calendar to see what's on when you're here.